From Susan Tobey White's newsletter:
Finally am painting canvases rather than walls! It's been 2 months of moving, packing, unpacking, sorting and have now moved into my new space…just one street from where I was in downtown Belfast. I am now at 134 Church Street next to the Belfast Museum.
If you are in the area do stop in!
Will be having my first workshop, Beginning Acrylics, here at Susan Tobey White Studio on July 1st. There is still time to sign up!
As I closed the doors on High Street Studio & Gallery other doors have opened so wanted to share some of these with you.
Blueberry Commission 4'x6′ Acrylic on Canvas United Farmers Market of Maine18 Spring Street, Belfast www.belfastmarket.com
Vinolio in Belfast, a specialty food store and tasting room is now featuring my Food Series. It's a terrific venue! Do stop in if you are in town or check out their website:http://www.vinolio.com
74 Main Street
Belfast, Maine
207-338-3466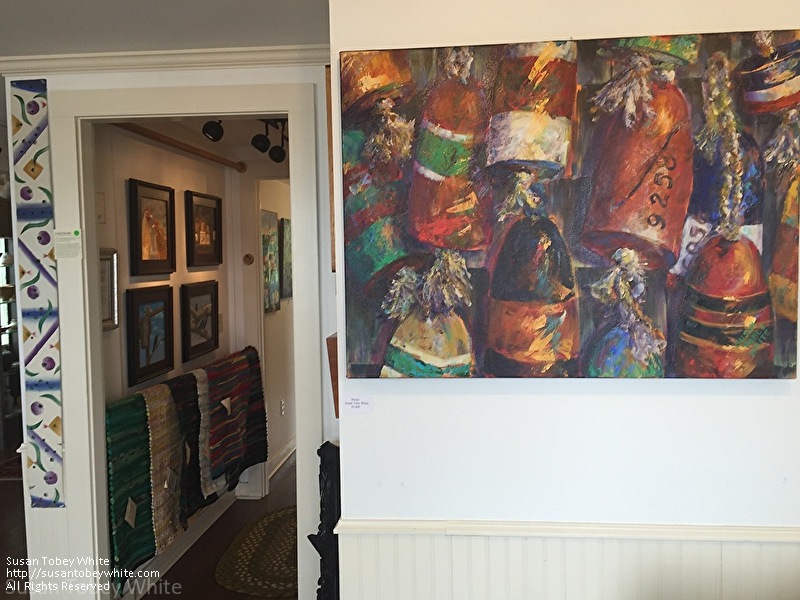 "Buoys" 30×40 Acrylic 2017 STWhite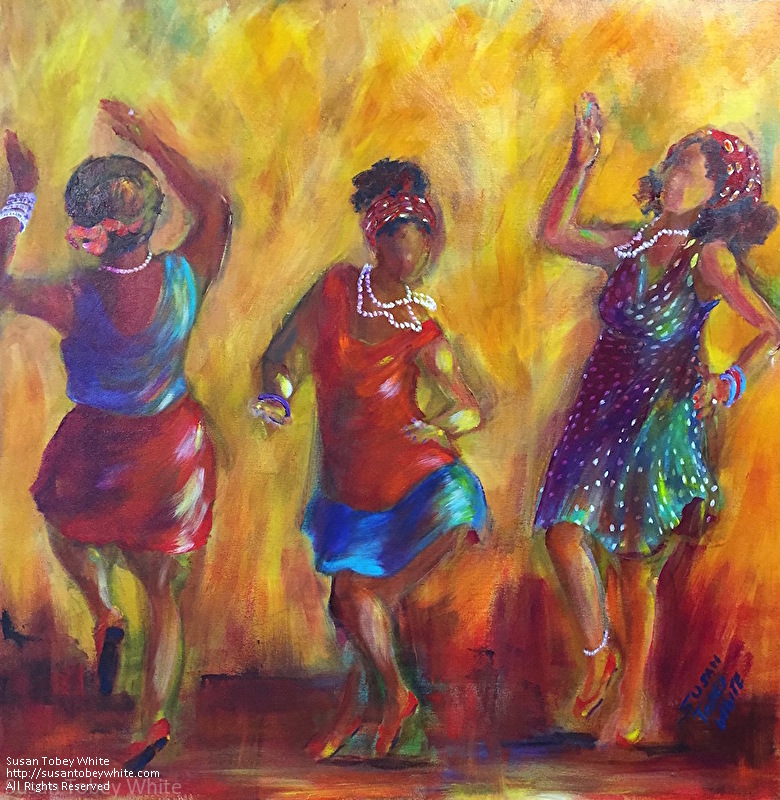 Dance Paintings
Girls Just Want to have Fun! 30×30 Acrylic
ST White
Dance paintings
He's Got the Moves 30×40 Acrylic STWhite